Gantry
CURATED BY EXPERTS, our stones are then meticulously processed to ensure only the finest quality is offered to our clients.
Multi Wire
We Have 2 Multi diamond wire machine to saw slabs in thicknesses of 20 mm, 30 mm, or more. The structural robustness combined with the characteristic triangle system makes it possible to saw marble and granite blocks to make slabs of various thicknesses.
Cutter
We have 20 Granite Cutters to fulfill our client demands for our product and quality as per their order.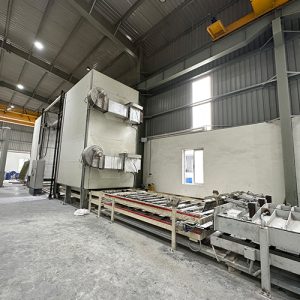 Resin
Also, We process our stones in resin treatment at 70 degrees celsius to enhance the beauty and durability of our stones.
Liner polish
To give the finest polish to our stones we treat them with 16 headliner polish machines to enhance their shine.
Stockyard
After all these processes we deliver the finest quality stones to our customers.